Hello Specialty Sound & Vision Dealers,
Please enjoy our latest newsletter…..
Leon: TcFIT Universal NOW SHIPPING!
Originally designed for Sonos ARC and BEAM as well as Playbar, Leon's TcFIT Universal is the solution for bringing Leon Custom Quality to low-end soundbars.

Cambridge Audio: ALVA TT: NEW Lower MAP
Complete with Moving Coil cartridge, phono preamplifier, aptX HD Hi-Res Streaming and British-Made one-piece tonearm, Cambridge's ALVA TT is a steal at $1,699. Starting October 1, MAP will be lowered to $1,199, making the ALVA one of the best buys in Analog! Ask us.
Anthony Buys Cambridge Amps: At $1,699 MSRP each and 500 Watts in mono, Cambridge Audio's Azur 851W amps are an obscene bargain. Anthony bought a pair for his shore house and LOVES THEM! Expect a blog about these….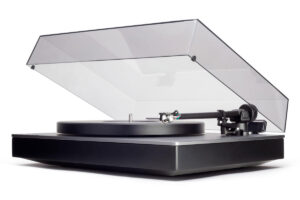 JL Audio: NEW Full Line Brochure
One of the most impressive pieces of marketing collateral in my experience, JL's NEW 64 page Home Audio brochure is sales tool elevated to artwork.
Given its high production costs, we're only shipping a small quantity so here's a link to share with customers….
https://jlaudio.widen.net/s/0mzmsrvwiz
Wisdom Audio: ICS3 "Minimum Aperture" speaker and SUB1 "Snorkel Sub" shipping soon!!!
Arguably the two most exciting and universally saleable products in Wisdom history, the ICS3 Minimum Aperture" speaker and SUB1 "Snorkel Sub" are on their way and will ship in November! Demand is overwhelming and pre-orders are booming so please ask us for details.
Wisdom's NEW Full-Line Brochure is here! Get your digital copy, below….
https://www.dropbox.com/s/ab80gks223j45as/Wisdom%20Full%20Line%20Brochure%20US%20hi-res%209-4-2020.pdf?dl=0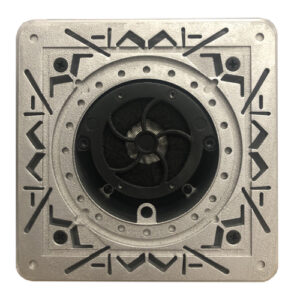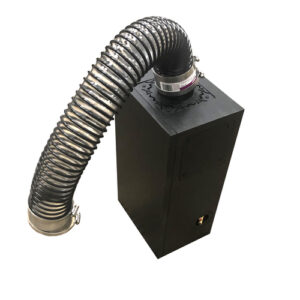 REVIEWS, REVIEWS, REVIEWS!!!
Cambridge Audio
Edge A Integrated Amplifier receives 5 star review from The Ear
https://www.the-ear.net/review-hardware/cambridge-audio-edge-integrated-amplifierdac
AXr85 & AXR100 reviewed by AudioAdvice.com
https://www.audioadvice.com/videos-reviews/cambridge-audio-axr85-axr100-overview-and-comparison/?fbclid=IwAR0jhFCqUXywtypZik2YO2gs1eQVWeW8GAcxiY2BwgJTA9PEBUg0F6AZniI
MOON by Simaudio
860a v2 receives editor's choice award from The Ear
https://www.the-ear.net/review-hardware/moon-860a-v2-power-amplifier?fbclid=IwAR1Y7Px7mIyw6C2ypmN-U4DLY1HKeB4Huko84P6AZwDWbewEPmxRQXz2B6w
Marten
Oscar Series Trio reviewed by Secrets of Home Theater and High Fidelity
https://hometheaterhifi.com/reviews/speaker/floor-standing/marten-oscar-trio-loudspeakers-review/
Oscar Series Duo Reviewed by Enjoy the Music
http://www.enjoythemusic.com/magazine/equipment/0920/Marten_Oscar_Duo_Speaker_Review.htm
JL Audio
Fathom f110 gets reviewed by Stereophile and Sound & Vision
https://www.stereophile.com/content/jl-audio-fathom-f110v2-powered-subwoofer
https://cdn.shopify.com/s/files/1/0231/7202/2350/files/SVIP_200500_JLAUDIO.pdf?v=1595522493
Primaluna
EVO 400 get reviewed by The Absolute Sound.com
http://www.theabsolutesound.com/articles/primaluna-evo-400-linestage-preamplifier/
Dynaudio
Confidence 50 gets reviewed by Part-Time audiophile
https://parttimeaudiophile.com/2020/07/19/dynaudio-confidence-50-loudspeakers-review/?utm_source=PTA+Full+Mailer&utm_campaign=703c0e999c-EMAIL_CAMPAIGN_2020_03_12_04_55_COPY_01&utm_medium=email&utm_term=0_5454ba75df-703c0e999c-352380213
Jorma Design Digital Cable
https://www.hifi-advice.com/blog/review/cables-reviews/reviews-digital-cable/jorma-design-aes-ebu-digital-cable/
As always, SSV is here to support you! Please let us know how we can help!