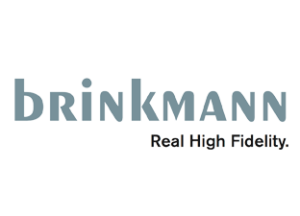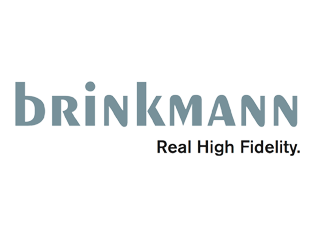 For Immediate Release                                                                                                                                                     
For More Information Call: Anthony Chiarella
(201) 690-9006  anthony@ssvreps.com

BRINKMANN ROCKS THE ROCKIES!!!
–Brinkmann Source and Electronics Win "Best of Show"—
 October 13, 2016: Brinkmann Audio has been awarded "Best of Show" by TAS reviewer Steven Stone. Making its North American debut at last week's Rocky Mountain Audio Fest (RMAF), Brinkmann's MQA-ready Nyquist Digital-to-Analogue Converter ($18,000) received universal acclaim from Press, Manufacturers and Attendees alike who praised its transparency and resolution combined with analogue-like bloom and sweetness.
In his RMAF Show Report (http://www.theabsolutesound.com/articles/rmaf-2016-show-report-steven-stone/) , Stone noted "It was the only small-sized room with full-range speakers that had deep bass without midbass bloat." Brinkmann's Marconi Line Preamplifier and MONO Power Amplifiers distinguished a playback chain that also included Vandersteen 5A Carbon Loudspeakers, HRS Component Stands and Isolation Bases and Audioquest cabling. A "Real-World Reference System," Brinkmann components are notable for delivering state-of-the-art performance in compact and affordable packages. With Nyquist—The Digital Source So Good, Only An Analog Legend Could Have Built It—Brinkmann designers Helmut Brinkmann and Dr Matthias Luck have established a new benchmark for digital decoding.
Our thanks to Stephen Stone for recognizing the qualities which make Nyquist—and Brinkmann Audio—so special.
Nyquist will ship Q4, 2016, at an MSRP of $18,000
About Brinkmann Audio Systems
Founded in 1985 by Helmut Brinkmann, Brinkmann Audio Systems is one of the few companies to design and manufacture every source and electronic component in the audio playback chain. Engineering simplicity and product longevity are the cornerstones of the Brinkmann design philosophy. All Brinkmann Audio components are handcrafted in Germany from German-made parts and subassemblies. Renowned for creating a full line of tonearms, cartridges, phono preamplifers and turntables crowned by the State-of-the-Art Balance, Brinkmann's analog expertise has led them to the new, "MQA-ready" Nyquist: the Digital-to-Analogue Converter so good, only an analogue legend could have built it!
For more information visit www.brinkmann-audio.com